Column Technologies' development team can build tailored case management investigative solutions to optimize your organization's performance. We understand that one size does not fit all, and that every organization has specific requirements that must be met as part of the solution. Whether we are making field customizations, business process workflow customizations or building an entire investigative solution to address other organizational functions, the collaborative relationship between our experienced consultants can be seen in Column's Development Engagement Lifecycle.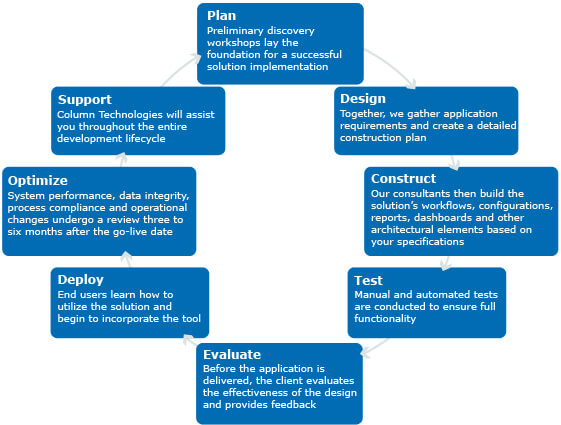 Column has built custom investigative case management solutions for public sector agencies including:
State of Illinois Office of the Inspector General
City of Chicago Office of the Inspector General
New Orleans Police Department
In addition, Column has built customized case management solutions for commercial sector clients investigating fraud including one of the largest pharmaceutical manufacturors.