From our inception, Column Case Management has helped governments and organizations across the public sector transform how they do business. Our success in the public sector comes from our flexibility and our long-term business relationship model.
Our government contract vehicles include the following:
Federal Contract Vehicles
Column Case Management and CRM Products GSA - Four Points GSA #GS-35F-0553P
Column Case Management and CRM Products SEWP - Four Points SEWP #NG07DA16B
Column Services GSA - #GS-35F-0660M
DIR-TSO-4034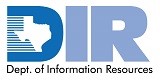 DIR's Information and Communications Technology (ICT) Cooperative (Co-op) Contracts program (formerly known as Go DIRect) is a streamlined cooperative purchasing program for state and local government, public education and other public entities in Texas, as well as public entities outside the state. More information about DIR ICT Co-op Contract Program Overview can be found by clicking here. In addition, there are many out-of-state agencies currently holding an ICC with DIR. View Out-of-State Agencies Currently Holding an ICC with DIR.
The contract between Column Case Management and DIR's ICT Co-op, DIR-TSO-4034, allows direct purchases of the following products and services:
To obtain a copy of the contract from DIR's State website, please click here.
Support and maintenance is 20% of the net selling price of the licenses.
Request a Quote
Request a quote via e-mail to: This email address is being protected from spambots. You need JavaScript enabled to view it.